Episode 1 – A New Beginning In The NBA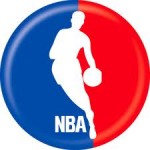 The Intenz Sports Talk Show is hosted by Dhane and Ronda, a guy and a girl who love most anything related to basketball. The first show focuses on the start of the NBA 2011-2012 season, following a several month long lockout which will result in a 66-game regular season.
Now you should know that we are both Laker Fans, but this is not solely a Laker show.
In this first epidsode, we discuss:
Finals predictions.
The beginning season trades.
The new look of the Lakers.
David Stern's handling of the CP3 trade.
The release of the '96 Concord Jordans.
Enjoy and feel free to leave us your feedback below.
Tagged nba