3 Essential Walking Tips To Help Prevent Weight Gain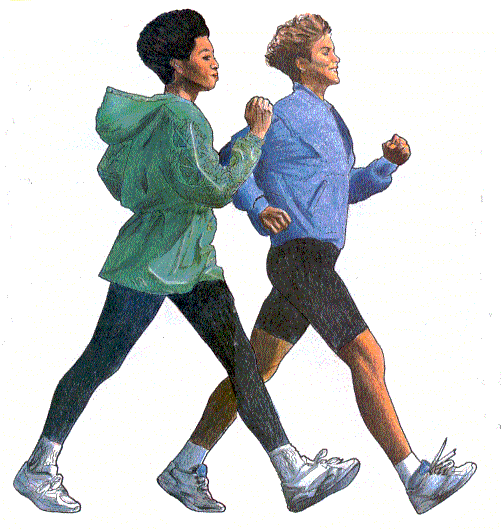 If you thought losing weight was difficult, maintaining the weight you lost is even more difficult. I cannot tell you how many of my friends were able to lose weight successfully, only to regain it after a few weeks of completing their weight loss program. They regained the weight for two reasons: they went back to their old lifestyle habits (e.g., eating junk food), and they stopped exercising on a regular basis.
Many people believe that once they lose weight successfully, they won't gain weight any further, no matter what they do! This is an unfortunate misconception. Even after you lose weight, you must follow a diet and exercise routine to maintain that weight. While you may not want or do not have time for a rigorous gym routine, a bit of walking can help you sustain your target weight. These three walking tips will help you get started.
1. Consult with your doctor: Before you start walking on a regular basis, I would recommend you visit your doctor. Your doctor will be able to structure a regular walking schedule for you based on your current health situation. Your doctor might also recommend some other activities for you besides walking.
2. Track your steps: Simply walking is not enough; if you walk just five steps one day and fifty steps on another, then you won't know how many steps you actually need to walk to maintain your target body weight. For this reason, it's a good idea to use a pedometer. It is actually quite affordable and will measure the number of steps you take each day.
As you check your daily walking stats, you will want to increase the number of steps you take periodically to facilitate ongoing cardiovascular health and fat burning.
3. Put on the right clothes: For walking to become an enjoyable experience, put on loose-fitting clothing that allows free movement of limbs. Also be sure to put on athletic shoes that make your feet comfortable. If you wear the wrong shoes you can end up with sore feet and you won't be encouraged to stick with your exercise plan.
Tagged pedometer, walking, Weight Loss